Secure documents are essential for your business.
In an increasingly paperless world, companies are struggling to keep their digital files secure. Cryptium Docs has all the tools you need to share, track, and protect your files and documents at an amazingly affordable price.
Let's go!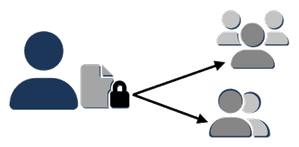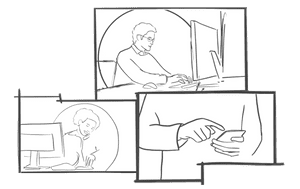 We worked hard to build this for you.
Encrypted storage
Protected documents
Receipt notification
E-signatures
Dynamic watermarking
Leaked document alerts
Download pay-wall
Access control
Smart inbox
Cloud storage
Workflows
Be the hero today.
You need to securely share documents with clients. You need to allow clients to securely share documents with you. You need clients to electronically sign and return documents to you. You need access control for sensitive documents. You need to get paid before someone downloads a document. You need a secure place to store a lot of documents. You need to find out when a confidential document has been leaked on the surface, deep, or dark web. You need these things to be part of a larger workflow so you can automate your business. You can have it all.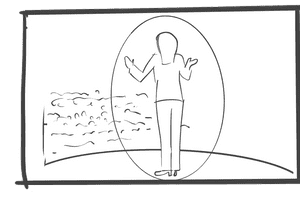 "HR, sales, finance, engineering -- We're using it everywhere."

"We love the APIs! We are building on this. Keep up the great work."

"So easy to use! My clients like this much better than the old system."

"Great for sharing pitch decks with investors who won't sign an NDA."

Get connected
Set up your account and upload documents. It only takes two minutes to get started.
Private storage
Your files are encrypted on our server so only you can see what's in them.
Receipt notification
We send a download link to one or more contacts. Get notified when they download.
The Cryptium Edge

A typical cloud storage provider either 1) doesn't encrypt the files at all, or 2) encrypts the files in storage but can access them anytime because they have the key. That means a rogue employee can look at your files, or an over-reaching government agency can obtain those files in secret.
Software made by Cryptium takes your privacy and security to the next level. Encrypted files stored in Cryptium Docs are only accessible when you are signed in. When a contact to whom you sent a file signs in to download it, only the file that was shared is accessible, and not the rest of your files.
Sign and return
The easiest way to get someone to electronically sign and return your document.
Smart inbox
Let contacts send you their own documents. Get notified of new uploads.
Get paid
Save time by with payment to download or sign-and-return. Automatic invoice and receipt.
Unlimited contacts
Easily share documents with clients and avoid costly typos when sending out emails!
Protected documents
Password-protect documents so only the intended recipient can decrypt and view them.
Unlimited users
Add as many employees or vendors as you need with our easy, self-service onboarding.
Access control
Decide who can access each document, and whether it's allowed to be shared outside the company.
Dynamic watermark
Track unauthorized sharing with a unique watermark on each downloaded document.
Leaked document alerts
Get notified if a copy of your document is found on the surface, deep, or dark web.
HIPAA compliance
Sign the HIPAA BAA and leverage our secure platform to manage client documents.
How do we identify leaked documents?

Due to our privacy-preserving design, we don't keep a readable copy of your document for comparison. Instead, at the time you upload or share a document, we generate a set of cryptographic signatures of your document. These signatures are generated using special algorithms known as "one-way hash functions", and they can uniquely identify portions of your document in addition to the document as a whole.
These algorithms are known as "one-way" because it's extremely difficult to reconstruct the original document from them. We only use modern, strong, one-way hash functions recommended by expert cryptographers.
We partner with Cyb3r Operations to monitor the surface, deep, and dark web for copies of your documents, identified by their cryptographic signatures.
Geo-fencing
Create policies about where documents can be stored or accessed and stay compliant.
Document history
Keep track of older versions of documents to prevent accidental or malicious data loss.
Access logs
Audit a document to find out who uploaded it, who accessed it, and from where.
Single sign-on
Integrate with your existing SSO using SAML or OpenID for seamless access.
REST APIs
Integrate any external application with Cryptium Docs using our high-powered API.
What can you secure with Cryptium Docs?
Law firms
Client documents, court documents, case files
Construction
Blueprints, schematics
Manufacturing
Product information, process information
Sales and marketing
Contact lists, supporting documents, client requirements
Healthcare
Patient information, research data, vendor files
Cybersecurity
Risk assessments, penetration test reports, CTI reports
Software development
Design documents, roadmaps, quality assurance procedures
Entrepreneurs
Pitch decks for sharing with investors, product plans, patent applications
Professional services
On-boarding documents, invoices
Simple and affordable pricing.
Learn more about Cryptium Docs
What is dynamic watermarking?
When you use dynamic watermarking, we automatically add a unique and invisible digital watermark to each copy of a document you send. This saves you a lot of time compared to doing it manually. We then monitor the surface, deep, and dark web and send you a leaked document alert if we find unauthorized copies of your document. We can identify the source of the leak using the watermark. This is great for private and confidential documents that you have to share with clients, investors, and vendors -- with or without an NDA.
What is download pay-wall?
If you are a professional and you invoice clients for your work, you probably had a client try to stiff you on the payment at least once. The download pay-wall ensures clients are current on their balance due before they download the final deliverable. If your business involves selling digital copies of a document such as a report or e-book, you can collect payment when customers download their authorized copy. You can also allow customers to return and download their copy again. Each copy is watermarked so you can trace unauthorized copies to their source.
What is geo-fencing?
Enterprises often do business with customers who may be in foreign countries, or have office locations around the world. Governments are increasingly passing laws requiring certain kinds of private information to be stored within the same country or only in countries that use the same information security framework. It's easy to stay compliant with these requirements using Cryptium Docs. You can create geo-fencing policies to ensure that all geo-tagged documents stay within their region, and generate document access reports for compliance audits.