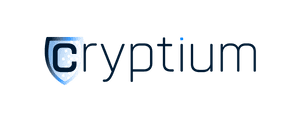 Based in Portland, Oregon, the team at Cryptium is developing high-quality security solutions. We are working to make the world a better and safer place, and we have exciting ideas!
We believe everyone deserves the best security available when using the Internet or a private network.
Our mission: empower organizations to eliminate the threat of password and phishing attacks on their users.

The world's first multi-factor authentication solution that offers one-tap login with built-in protection against phishing attacks.
LoginShield is the most secure and convenient way to login to a website or network application, featuring one-tap login, strong cryptography, and a unique patent-pending system to protect users and assets against phishing attacks.
Learn more at loginshield.com